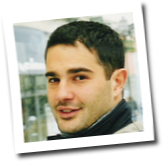 Antonio Servetti
I received the MS degree in Computer Engineering in 1999 from the Politecnico of Turin. In 2000, I was with CSELT (Centro Studi e Laboratori Telecomunicazioni) the corporate research center of the Telecom Italia group. Then, the next year, I enrolled in the Ph.D. program at the Politecnico of Turin and I got the Ph.D. degree in Computer Engineering in 2004. During the Ph.D. studies, in 2003, I was a Visiting Scholar supervised by prof. J.D. Gibson at the Signal Compression Laboratory (now ViVoNets Lab) of the University of California, Santa Barbara.
Since 2007 I am an assistant professor on Computer Engineering with the Dipartimento di Automatica ed Informatica of the Politecnico di Torino.
My research focuses on speech/audio processing, and real-time multimedia communications. With the advent of video and audio support in HTML5 my interests also include multimedia web applications and HTTP adaptive streaming.